Dr. Jon Paul Fritz, D.C.
Dr. Jon Paul Fritz's knowledge and passion about chiropractic care can be traced back to his collegiate athletic career. A serious football injury lead him into the treatment of a chiropractor, and that positive experience redirected his career path. Dr. Fritz worked with Dr. Brian Allard D.C. of the Tampa Bay Buccaneers and Dr. Kevin Christie D.C. of the XPE Combine Prep Program for NFL athletes.
After several years of working closely with athletes, he decided to open his family practice in Port St. Lucie, Fl. During that time, he focused on creating a healthier community around him by reaching out and treating members of local schools, businesses and organizations.
As clinic director and owner, Dr. Fritz is thrilled to share his ideas of health and wellness with the community. Dr. Fritz uses a combination of A.R.T., The Graston Technique, chiropractic manual therapy, kinesio taping and corrective exercises to effectively treat most conditions. Over the years, Dr. Fritz has found that utilizing this combination not only helps athletes but patients of all ages by correcting the cause of the problem in the least amount of time.
---
Dr. Cheryl A. Koelling, D.C.
Dr. Koelling has a history of receiving chiropractic care since she was a child and always admired the philosophy of natural healing and wellness.
Throughout her teen years, she enjoyed participating in many dance programs, mostly ballet. She learned the importance of injury prevention and optimal wellness from her family Chiropractor during her pointe training.
Prior to pursuing her Doctor of Chiropractic program, Dr. Koelling attended the University of Missouri for her undergraduate studies. In addition to chiropractic, she holds experience in cognitive and behavioral neuroscience research as well as an extensive nonprofit background.
Having benefited from treatment herself, and wanting to share that passion with others she pursued her Doctor of Chiropractic program in St. Louis, Missouri.
When not treating patients, Dr. Koelling spends time enjoying her passions consisting of volunteering, supporting local businesses, and teaching future health professionals as an Anatomy and Physiology professor.
As a new resident to Florida, Dr. Koelling is looking forward to further connecting with her new community and serving the wonderful residents of The Sunshine State!
---
Dr. Casey Means​
Dr. Casey Means is a Florida native and grew up in Southwest Florida. He has been around chiropractic since he was a baby, having two uncles that are chiropractors. Having chiropractors in the family was extremely beneficial when he began racing BMX and riding dirt bikes—his injury list is quite extensive. After receiving his bachelor's degree from Florida Gulf Coast University, he attended Palmer College of Chiropractic at its Port Orange, Florida campus. Dr. Means was heavily involved in Palmer's Philosophy Club and received the Virgil V. Strang Philosophy award at matriculation for distinctive accomplishments and contributions to the philosophical principles of chiropractic as a student at Palmer.
Dr. Means has been a licensed chiropractor since 2008 and has worked in family-oriented practices both in Southwest Florida and Northeast Florida. He especially enjoys working with kids and believes in the importance of preventive care for individuals of all ages. He knows it's never too early to adjust someone—he adjusted his own children just hours after they were born! Dr. Means has taken certification courses in the Webster technique—a method used for prenatal chiropractic care.
Dr. Means and his wife have been married since 2005 and have two daughters. They moved to Jacksonville in 2017 and absolutely love living in Northeast Florida. When not at work, you can usually find Dr. Means in his garage with a tool in his hand, outside somewhere or at the beach, where he enjoys surfing (although he's not very good).
---
Doctors for Health and Wellness Foundation
Dr. Fritz is a proud member of the Doctors for Health and Wellness Foundation.
​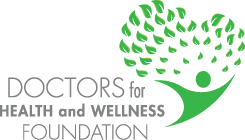 Originally created to help expand the wellness initiatives and proactive health development programs within corporate America, the Doctors for Health and Wellness Foundation (DHW) has expanded its offerings to all interested community organizations and groups. Our members pride themselves in the diversity of groups that they donate to.
For community groups and organizations, the DHW providers offer a wide range of activities, lectures, demonstrations or screenings. Our goal at the DHW foundation is to provide convenient and complimentary access to expert physicians and wellness practitioners. All services provided by DHW doctors are complimentary for the organization and its members. Most lectures, wellness events and member massage days can be arranged within a short period of time, granted that the foundation providers have availability on their donation calendars.